Order Management Solution
OMS is a Platform that suitable for retail business or business that normally deal with a ton of orders. It will help company to manage your material, inventory management, management sale order from customer, distribution channel, also delivering customer support and loyalty program. It can receive transaction from multiple inputs, manual Input, Import file into a system, API interfacing. OMS a system friendly to back-end system such as ERP (e.g., SAP, Oracle, CRM)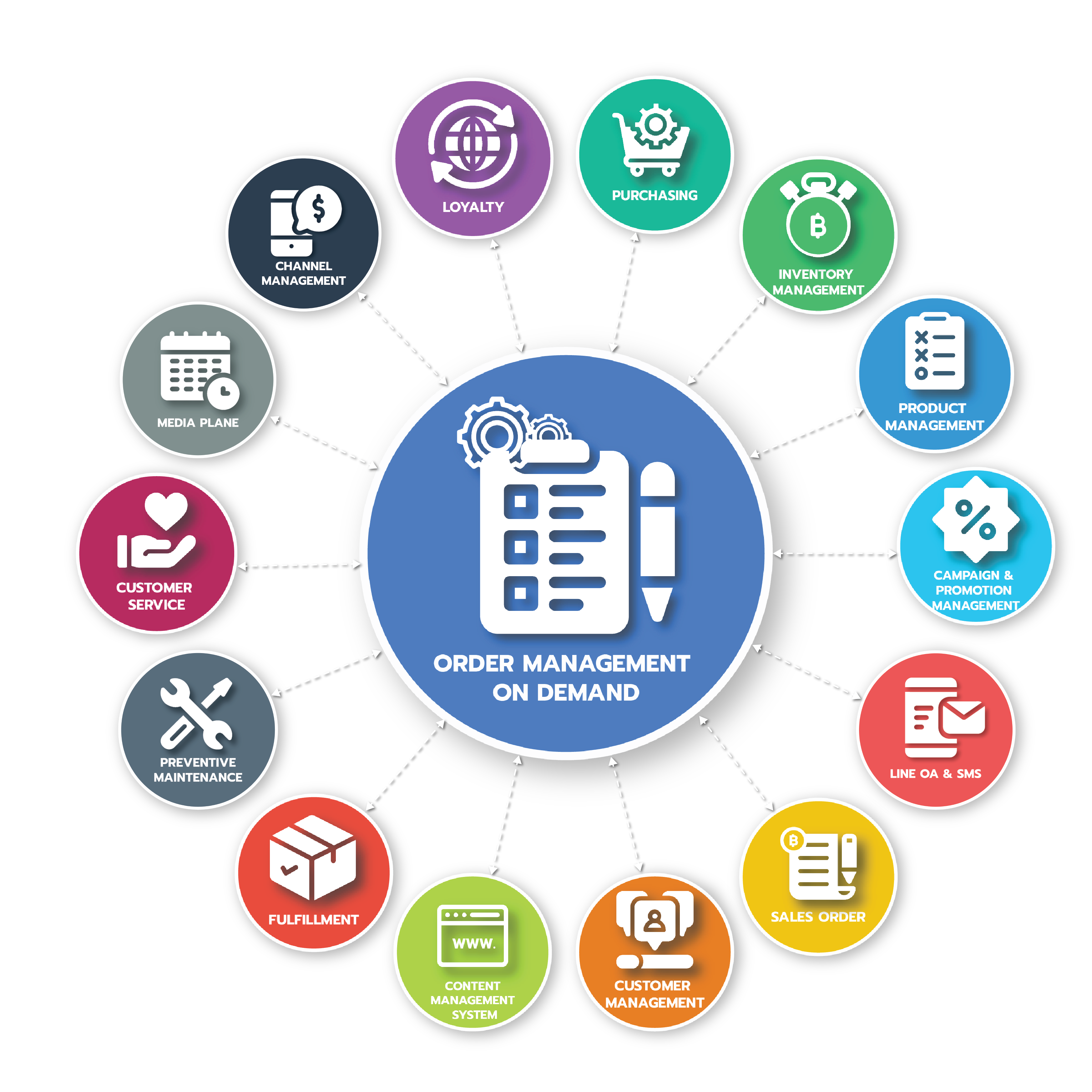 Capabilities
Reduce human error and support integration with other systems.
Merchant Management
Support to manage product data from multiple merchants.
Take Order
Support for making purchase orders, collecting customer information, can choose a payment method and can choose a warehouse to cut the stock near the delivery area.
Inventory
Define more than one warehouse and check stock efficiently which can display data in real-time and alert the stock when it is almost out of safety stock, can reduce the error of over-delivery.
Fulfillment
Shipping management and tracking of shipments with its own transport and can be connected to other leading fulfillment systems as well.
Check the order status
Checking orders and tracking orders for delivery to customers.
User Authorization
Manage users and passwords to set permissions for accessing various menus.
Product
Manage product data and details such as images etc., and can import file product such as excel file, etc.
Promotion & Campaign
Manage promotions and campaigns by choosing the type of promotion you want according to customer needs, and setting the duration of the promotion.
Point
Support for sales promotion, managing the rewards for customers, and can exchange for a discount or exchange for special products that are specified.
Report
Display a sale dashboard, the number of orders sold each month, the monthly best-selling promotions, etc.